Myths and facts about antidepressants
10/30/2020
Depression is defined as a mood disorder that includes persistent changes in one's mood, such as; sadness, loss, anger, and detachment from people that interfere with an individual's daily activities. Every individual experience depression in different ways. 
Depression symptoms can vary from mild to severe and can include; feeling of sadness, loss of interest, appetite changes, sleep disorders, loss of energy, feeling worthless, suicidal thoughts, and difficulty in thinking. These symptoms last for at least two weeks. 
Four out of ten people treated with antidepressants can witness improvements in their condition in the first course of treatment.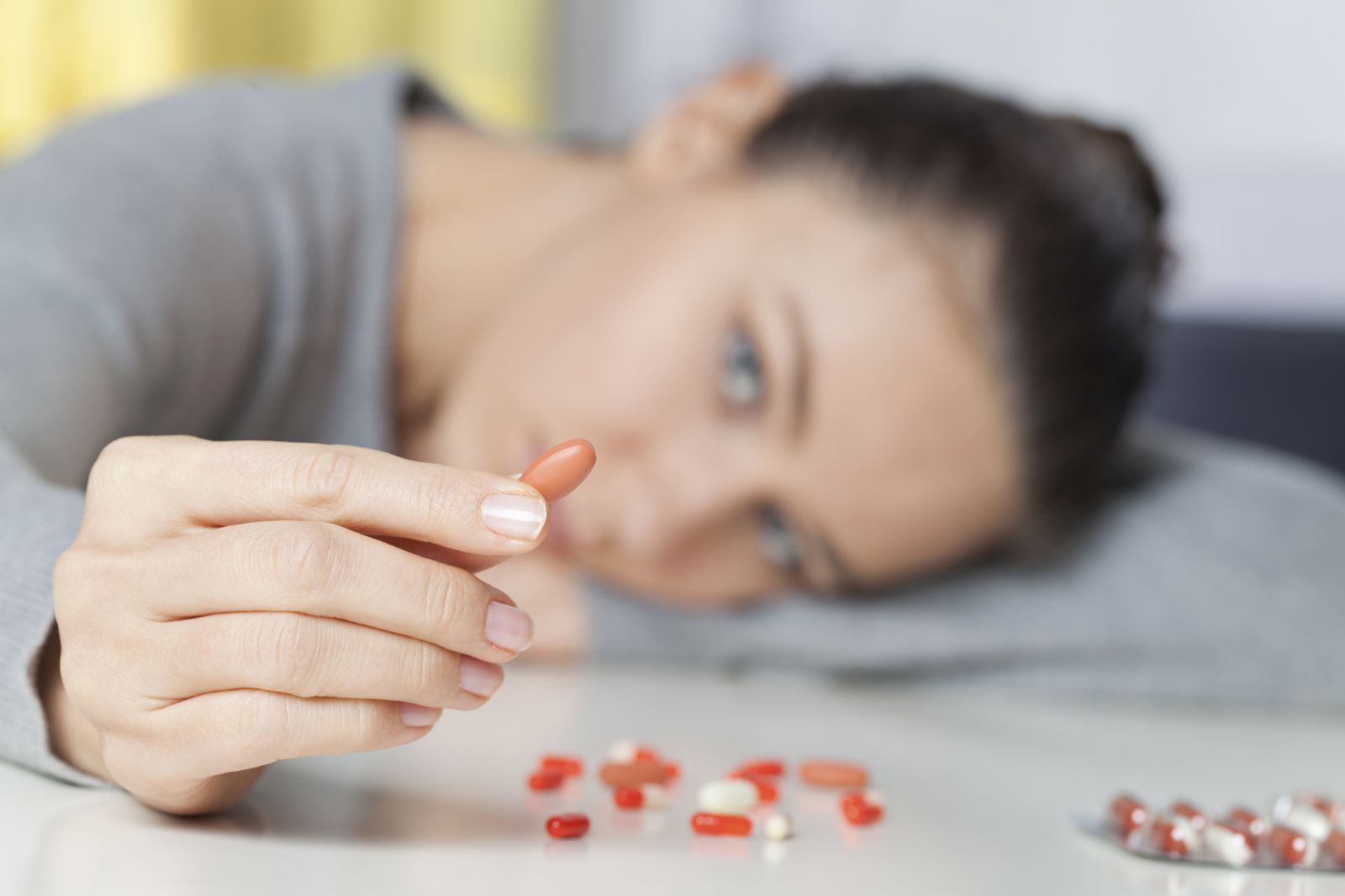 Coming back to the topic of today's blog, many people misconceive the role of antidepressants and create myths and rumors according to their convenience. Here, in this blog, we will enlighten you with the real picture of the common myths about antidepressants that have made people anti along with the facts.  
Myth 1- Anti-depressant makes you gain weight
Anti-depressants do have side effects like any other medicine, and weight gain can be one of them. However, if this is bothering you, you should consult your healthcare provider and speak to them about this concern. This medicine can make you more likely to gain weight than any other medicine. But it is no necessary for you to deal with this side effect.
Myth 2- Anti-depressants is taken for the rest of your life
It is not rigid that if you start taking anti-depressants, you will need to take them for a lifetime. Anti-depressants can be given for six to nine months but not for a lifetime. Once your depression is under control, you should work with your doctor and reduce the dose gradually. A sudden halt to the dosage can cause unwanted symptoms, such as; dizziness, nausea, or headaches. So, gradually cutting down on your dosage can help you avoid these symptoms.
Myth 3- Anti-depressants make you forget your problems and does not help you deal with it
Anti-depressants do not make you forget your problem, but they help you deal with them in a better way. Many therapists say that anti-depressants help you perceive and progress better in psychotherapy. 
Myth 4- Anti-depressants are addictive
Anti-depressants are not psychologically or physically addictive, but they can cause some discontinuation manifestations if stopped abruptly. These symptoms include; feelings of vertigo, sleeping troubles, anxiety, and others. In short, anti-depressants are not addictive.
Myth 5- Anti-depressants will change their personality
This is one of the most popular myths asked and feared. These pills don't change your personality or give you artificial happiness; they are not happiness pills. They only help decrease the symptoms and try to get you back to your previous self (you before depression). They do not change your moral beliefs or your own understanding of the world or people. It only helps you deal with distressing situations and difficulties you face in concentrating.
Take away
There are different forms of depressive episodes, and each one has a different version of it. If you are suffering from depression, the right medication and treatment is all that you need. Consult a good doctor and follow the treatment as prescribed. It is not advised to compare your depression with any other person as not all experience the same episodes.
To buy generic anti-depressant drugs, visit our website- https://www.reliablecanadianpharmacy.com/products/anti-depressant/16.html