Want to know how to Lose weight without starving yourself?
01/19/2019
Weight loss or losing weight is something everyone in this world is striving hard to achieve. Staying fit and in shape is the "in" thing in today's world and why not? Who doesn't like to be in shape, look attractive and fit into every clothing without struggling.
But the real grapple here is how to lose those extra pounds. Some people fail to lose weight as they can't keep up with their diets, which is one of the most essential part in losing weight. 
However, if you want to lose weight the first and foremost thing is diet control as it is rightly said "You are what you eat" and the second important is exercising and keeping yourself active.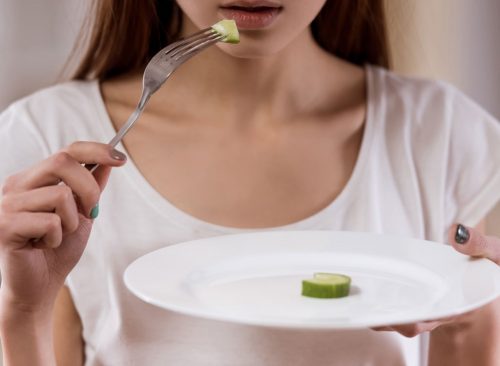 Therefore, there are many weight loss medications too that can help in getting you in shape along with your diet and exercise.
So, to get a full insight on how to lose weight without starving yourself or weight loss tips, read below.
Search for foods that are filling
Search for foods that are high in fibre and low in fat. These foods can help fill your stomach for longer without having to put in extra calories.
Go for green vegetables as they are high in fibre and help lose weight quick. Veggies such as; salad greens, broccoli, cauliflower, asparagus etc.
Another alternative is; fresh fruit juices, dry fruits or you could also go in for oats, quinoa and brown rice.
Include snacks
It's very natural to have cravings the whole day. But the toughest part is to fight those cravings. So, in such cases, you should include some snacks to your meal plans as ignoring your hunger will push you more towards eating less healthy foods. Keep healthy snacks around you so that you can reach to them whenever you feel ravenous.
Ample rest
Taking rest is also one important factor in losing weight. Not getting enough sleep for about 8 hours each day can be linked with feeling hungrier and growing cravings of fatty and sugary food.
Try eating slow
Slow eating cannot be successful in every case but many people have reported to feel full after eating less when they masticate slowly. This way functions by giving your brain enough time to register that you are full before taking another bite.
Steps that can help in this;
Do not pick your food again until you haven't fully chewed your food and swallowed it.
Another trick is to sip water in between your bites, this helps improve your digestion.
Conclusion
Starving yourself thinking you would end up losing weight is the biggest myth and harmful thing one can do to their body. Starving will drain your energy and will slower down your metabolism, leading to unhealthy lifestyle. However, having a healhty weight loss diet is all that you need. 
So, eating wisely, sleeping on time and exercising daily are the three factors that can help you in not just losing weight but also in leading a healthier and routined lifestyle.