Tips to prevent an asthma attack
08/18/2020
Asthma is a commonly prevalent disease amongst all age groups. According to researchers, asthma is caused due to the amalgamation of environmental and genetic factors. Asthma is a very complex disease that can be life-threatening, if not treated well. Asthma occurs when the airways in a human lungs get inflamed and are therefore blocked by the mucus, making it difficult for a person to breathe. 
Even though there are no home remedies present for an asthma attack, but it can be managed with the help of asthma medications, avoiding triggers, and by creating a plan.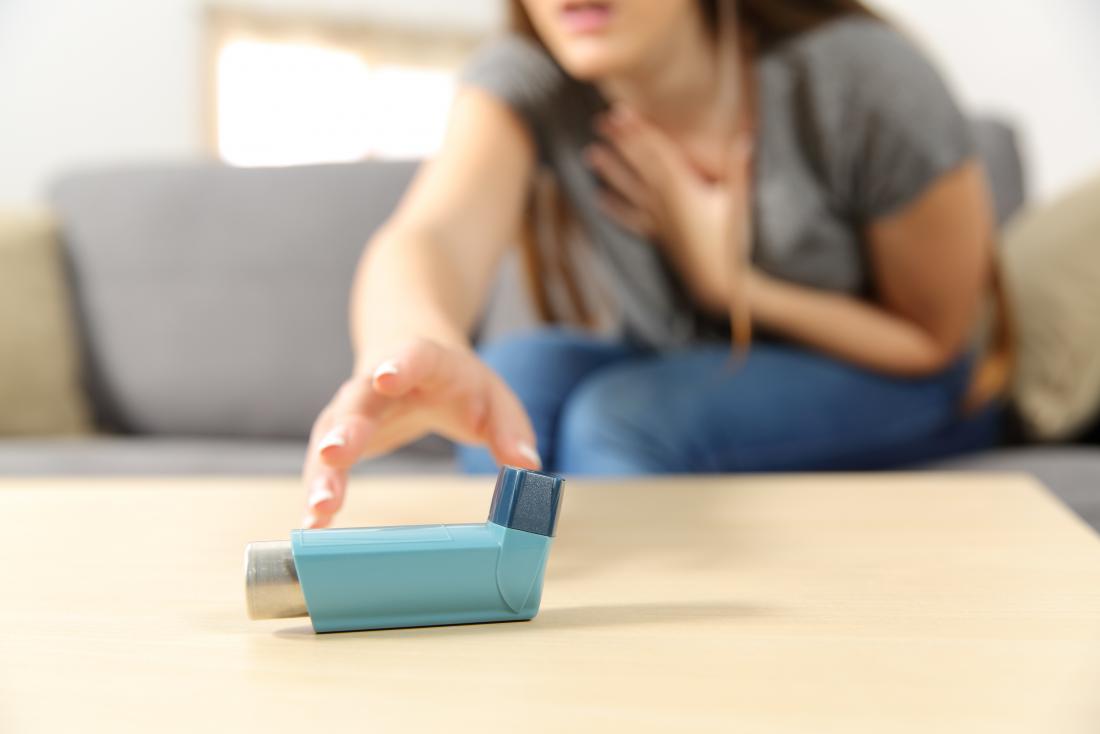 Signs of an asthma attack
Asthma attacks can be perilous if not tackled the right way. However, these attacks are usually minor, but it is very important for a person to know its signs well in advance to prevent it within time. 
The following are the signs of this attack;
- Non-stop coughing
- Wheezing
- Rapid breathing
- Loss of breath
- Sweaty face 
Treating the above symptoms at the right time can help you from worsening your condition. 
Immediate steps to be taken
The first and foremost step to be taken when you witness signs of an asthma attack is to stay calm, take a puff of your inhaler, stand up straight, or sit upright. 
If in case, your breathing does not improve within a couple of minutes and you tend to feel dizzy, immediately consult a doctor. Keep taking puffs until help arrives. 
Breathing exercises
It is said that regular breathing may improve asthma manifestations and mental well-being too. This practice also lowers the need for rescue medications.
Stay Away from Allergens
Exposure to allergens can be a matter of concern, especially when you are asthmatic. It is very important to stay away from allergens that can trigger an attack and increase inflammation in your airways. 
Prevent cold
Cold can also trigger an asthma attack, so it is advised to stay or maintain distance with people who have a cold. Catching cold can make your manifestations worse. So, take care of yourself and avoid getting caught by the cold. 
Flu shot
Get your flu shot to protect yourself against an asthma attack. People who have asthma are more likely to get flu, which can result in an attack. They also have higher chances of getting pneumococcal pneumonia, common bacterial pneumonia. 
Allergy proof your home 
Allergy proof your house to lower the chances of having an asthma attack. Avoid going to restaurants where people are smoking. 
Asthma medications
Generic asthma medications are designed to prevent attacks as well as their symptoms. These medicines ease inflammation and keep your asthma under control. 
Conclusion
Taking preventive measures in advance can help you in the long run by reducing the chances of getting an asthma attack. So, follow the above tips and avoid a strike. 
Buy asthma medications online from us and enjoy the fantastic deals and discounts.