Home remedies to treat melasma
06/07/2021
Melasma is a common skin problem mostly prevalent in women than in men.  It can be categorized by brown patches appearing mainly on the cheeks, forehead, nose, and chin of a person. This skin condition can be caused due to several hormonal changes, especially during pregnancy or, if you are on birth control pills, or, are using hormone replacement therapy or due to too much exposure to the sun.
Melasma can be treated with the help of certain melasma medications. Consult your doctor (dermatologist) before you start using any medication for this condition.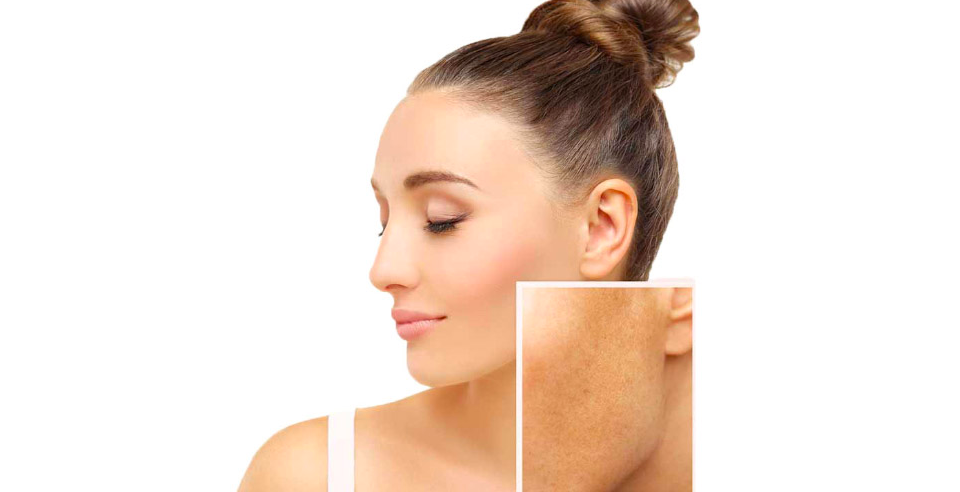 Risk factors
There is no clear picture of how melasma is caused; however, it is believed that dark-skinned people are more prone to getting it than fairer skin toned people. Apart from this, estrogen and progesterone sensitivity are both associated with the same along with thyroid diseases and stress. 
Treatments
In some women, melasma disappears on its own if it is caused during pregnancy or while taking birth control pills. 
If it is persistent, there are many creams available in store that can help you lighten the skin, including; tretinoin, azelaic acid, kojic acid, corticosteroids, etc. Also, many skin treatments, such as; chemical peel, dermabrasion, microdermabrasion, laser treatments, and others are present for the people who did not get any benefit out of the cream.
Please note, these treatments do not guarantee the melasma to go away or not come back. 
However, if you do not want to go through all the medical treatments and medications, you could try the following home remedies and go the natural way!
ALOE VERA
Aloe vera is one of the greatest and most trusted remedies for many skin conditions. Its moisturizing and deeply hydrating properties help relieve many inflammation problems. In addition, studies have shown, liposome-encapsulated aloe vera has helped relieve melasma in pregnant women by deeply penetrating the skin's layer. 
TOMATO PASTE
Tomato paste helps in the treatment of melasma caused due to sun exposure. Tomatoes have lycopene in it that helps protect the skin from photodamage. Applying a mixture of olive oil and tomato paste twice a week can help you get rid of the dark patches. 
LIQUORICE 
You can use this in the form of a mask or buy melasma medications with this compound present in it. The active ingredients in it help lighten the melasma. 
SUNSCREEN
Wearing a sunblock is a must and an essential part of protecting your skin from the harsh UV rays. Excessive sun exposure is one of the main reasons for melasma, so sunscreen with a good SPF is a must.
TAKEAWAY
Melasma's treatment is a very time taking process; it is advised to stay patient during the entire course of treatment. 
Your doctor will prescribe you the best melasma treatment, follow it religiously for fruitful outcomes.