Foods To Soothe Menopause Symptoms
01/28/2021
Menopause starts typically in the late 40s or early 50s for most women and lasts for some years. The situation is often characterized by hot flashes, mood swings, night sweats, irritability, and tiredness. This is not it! Women have high risks of developing other severe diseases as well, such as obesity, diabetes, heart diseases, and osteoporosis. As the estrogen level begins to decrease during this time, higher cholesterol levels and weight gain can increase the risk of chronic diseases. However, these symptoms and effects of this condition can be decreased by eating certain food items. There are a variety of foods that you can try to relieve the symptoms of menopause. We have come up with a list of foods that will be helpful for you during this period.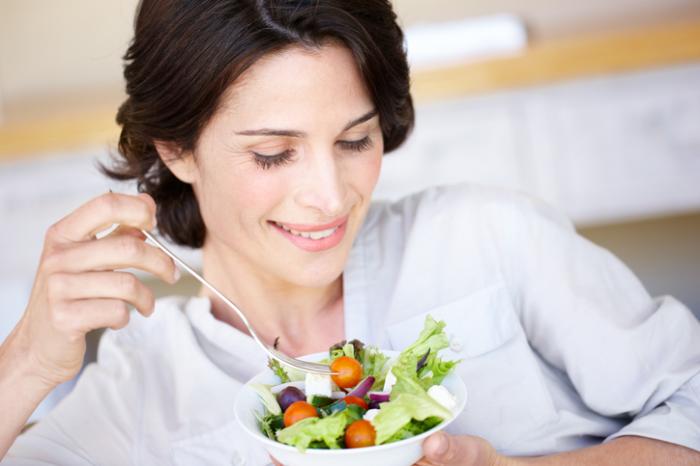 Salmon
Two essential nutrients needed during menopause are vitamin D and omega 3. Vitamin D is obliged for healthy bones and provides prevention against cancer and some primary chronic conditions. And omega 3 reduces the chances of breast cancer.
All the early mentioned conditions can be impacted by menopause, but sufficient consumption of both these nutrients can be preventive measures. Hence, salmon ease women out of menopause and also reduces the chances of early menopause.
Milk
During and after menopause, the risk of osteoporosis, which is a disease of bones, increases. Consuming appropriate amounts of milk or consuming dairy products like cheese and yogurt rich in vitamin D and calcium is essential.
Also, it is advised to go with low fat or non-fat variants to manage the weight as weight gain is one of the symptoms of menopause.
Berries
Add them to your oatmeal or prep a smoothy. Take it how you like it. If you have a sweet tooth, you will love them as they are a natural sweetness source. Not just that, but these are a lot beneficial for you during menopause as it soothe you out of your menopause symptoms. They reduce inflammation, fight fat, and reduce the chances of heart diseases.
Chicken
Menopause is a sign that your ovaries are aging, so they release fewer hormones. Your Luteinizing hormone (LH) and follicle-stimulating hormone (FSH) cannot regulate your estrogen levels. So, you will need as many proteins as you can get as it is a requirement to keep your body healthy, muscle mass, and bone strength to the point. 
Consuming chicken is the best way to fight the symptoms of menopause without taking too much-saturated fat – as it can increase the risk of diabetes, heart risks, obesity, etc.
Green tea
Known as a weight-loss tool, but it is much more than that! Green tea reduces the risk of many cancers, provides excellent heart health, reduces inflammation, and eases women out of menopause symptoms.
Takeaway
Menopause is not an illness or disease and is a part of women's life cycle. The symptoms are difficult to deal with, but you have managed a lot your whole life, and a few more years are nothing for you. With proper planning, diet, regular exercise, and management, you can get through this period as well. If the condition gets worse, you can always consult your doctor for medical advice. Once the doctor approves, you can buy menopause medication online. Experiment with your food and eating habits and develop a healthy routine. Stay healthy and kick off this situation with a smile on your face. Have a great day!