Everything you need to know about ED medications
06/19/2019
Erectile dysfunction is a condition found in men. In layman's language, it is a situation in which a male doesn't get an erection when expected or has difficulty in keeping it.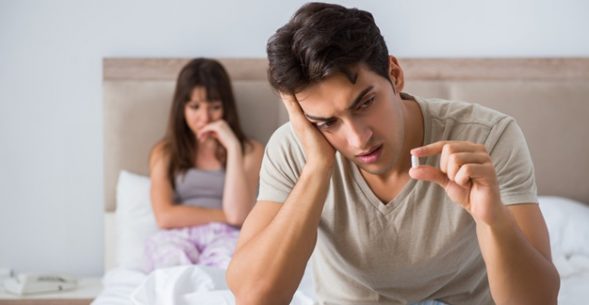 Back in the days, it used to be known as 'impotence,' but with the advancement of everything, it now is more commonly known as 'Erectile dysfunction.'
In today's world and generally too men don't feel comfortable or moreover feel ashamed to talk about this condition which then leads to not visiting a doctor and, therefore, the problem continues to prevail without getting resolved — this emotion of embarrassment ushers to feelings of frustration, shame, and anxiety.
So, it is advised to visit a doctor or call a healthcare provider that can personally come and home visit you. Getting yourself diagnosed and checked would help you as well as your partner in bettering your sexual life.    
Symptoms of ED
The following are the several different situations that are encountered during intercourse;
-    Getting an erection but finding it difficult to keep
-    No erection at all
-    Getting an erection sometimes and sometimes not
ED medications
ED can be treated in some cases, with the help of cheap ED medications. There are several oral options present in the market;
They all work the same way, and it depends on how and which one suits you.
Effectiveness of ED drugs
Now, let's talk about, what are the effectiveness of ED drugs;
Firstly, they can help you keep an erection. Secondly, assist you in completing your desired sexual activity.
But, a man should keep in mind that, ED drugs cannot increase your sexual desire or, help every man who has ED. Not all men with erectile dysfunction can benefit from this medication, especially those ailing from diabetes or prostate surgery.
Side-effects of ED drugs
Now, with medication comes many risks alias side-effects too, headache being the most common followed by flushing, nasal congestion, visual changes, backache, stomach upset.
Who should avoid taking ED drugs?
Men who have the following conditions should avoid taking ED drugs completely;
-    Men taking nitrates or nitro-glycerine
-    Men having hypotension
-    Men who have heart disease
Conclusion
It is always advised to take ED drugs with the consultation of your healthcare provider. There is no shame in sharing your ED story with a doctor; instead, it will only help you in fixing the problem than complicating it.
Fortunately, there are medications to treat ED. So, get yourself diagnosed and processed if you have erectile dysfunction and enjoy your sexual life keeping you and your partner happy.
Our website offers a variety of ED drugs at amazing prices.