Careprost Eyedrops:- The Best To Grow Your Eyelashes
10/06/2021
Heavy eyelashes mark the sight of natural beauty. But, very few of us are blessed to have one. Hence, we often end up using various cosmetic products such as mascara or false lashes to make them appear dense and fuller. But as they say, the artificial touch can never give a natural look which we girls die for..!! 
Nevertheless, the Careprost Eye Drop is right here to your rescue. It's indeed an excellent solution and is regarded as the most demanded eye care medication in the market. And hence, you can easily buy Careprost Eye Drop online from us and enjoy the benefits of doorstep delivery. This ophthalmic solution grows your lashes noticeably, making them longer, thicker, and darker. The eyedrop is clinically tested and proven that it can grow your lashes within a month of regular use.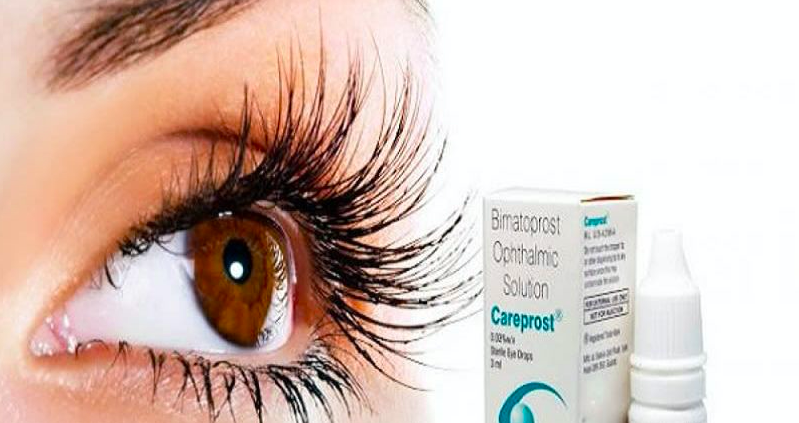 How to use it?
Just like every other medication, this too has its specific directions to use. The below-mentioned points are its hustle-free ways of application:- 
STEP 1:- Wash your hands and face.
STEP 2:- Remove your makeup and contact lenses.
STEP 3:- Apply it gently with the help of the applicator on the lash line of the upper eyelid. 
STEP 4:- Wipe off the extra Careprost Eye Drop.
STEP 5:- Dispose of the applicator after each use and follow the same procedure on the other eye. 
To add on, do not rinse off the eyedrop if it gets into your eye as this medication is also used to treat glaucoma, which is a group of eye conditions that damages good vision. 
Safety Advice
Each of us needs to hold a strong knowledge of the product we use or buy online. And therefore, before you use any medication, do not forget to get an expert's advice before making the purchase.