APRIL: Alcohol Awareness Month
04/06/2021
April is recognized as Alcohol Awareness Month by National Council on Alcoholism and Drug Dependence (NCADD). 
Consuming alcohol too often can be an alarming sign and can lead to larger problems. The two issues that some people can develop are; alcohol abuse and alcoholism, which is commonly termed as 'alcohol dependency'. Alcohol abuse is a disorder of the mind that leads to social, personal, and business problems. When a person is an alcoholic, he, along with his entire family, gets affected due to the unwanted behavioural changes one undergoes. It also puts the children at risk of experiencing depression, social isolation, and alcohol addiction in the future.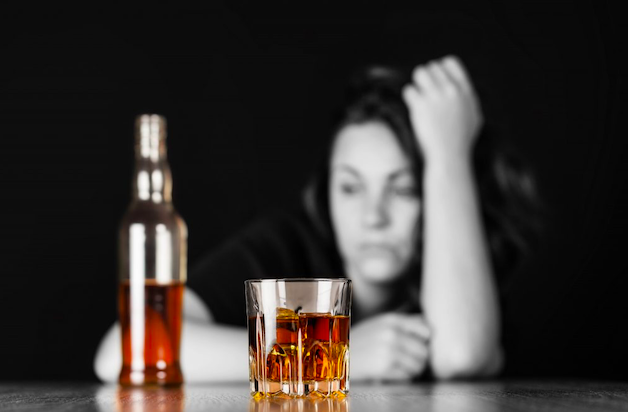 Wondering what exactly alcohol abuse is?
Anyone drinking alcohol under the legal drinking age, i.e., 21 years in the USA.

Any pregnant woman drinking alcohol more than the limit specified by doctors.

Heavy drinking of alcohol in men and women, i.e., consuming more than eight to ten alcoholic drinks in a week.

Binge drinking is also alcohol abuse when people drink more than four to five drinks on a single occasion.
#FACT: Excessive alcohol use accounts for more than 95,000 deaths each year, or 261 deaths per day in the USA.
#FACT: According to 2019 NSDUH, nearly 15 million people (12 years and above) had AUD (Alcohol Use Disorder).
From college students to adults, the use of alcohol in excess is found in the USA. It leads to unintentional acts as well as an out-of-control mind. Therefore, it is a severe condition that can't be ignored and should be treated timely. Let's check out some of the effects of Alcoholism.
Effects of Alcoholism
 
Excessive alcohol consumption can lead to drunk driving accidents, violence, sexual assaults, and lowered performance in college, office, etc.

It affects brain structures such as the brain cortex, amygdala, tiny brain, and hypothalamus. These are responsible for coordinating balance, movement, and physiological functions.

Students drinking alcohol in excess are at higher risk of suicide.

When continued for an extended period, it causes liver cirrhosis, i.e., liver insufficiency, and finally, death.

Binge drinking leads to dehydration, vomiting, and it depresses breathing.

Excess drinking also increases the estrogen level and decreases globulin, eventually increasing the risk of breast cancer.

Binge drinking also lowers the testosterone level, which results in decreased sexual desire, depression, low energy, and reduced bone ratio.

It affects both professional and social relationships with friends, colleagues, and family.
How to spread awareness and help those who are suffering from Alcoholism?
Noticing the signs of excessive alcohol consumption is not hard, as the actions of your dear ones and friends will let you know. If you see a friend or family member suffering from this severe issue, try talking to them when they are sober. Tell them about the effects this has on their health. Rather than showing disappointment, you should take the step to help and support them in overcoming Alcoholism.
Alcohol is a dangerous drug choice, killing more people than any other illegal substance. There are many awareness campaigns and AA (Alcoholics Anonymous) meetings that can help eliminate alcohol cravings. Parents should also educate their children about the same as they are at higher risk of getting addicted to alcohol while in high school or college.
"April is the Alcohol Awareness Month." Even if you don't know anyone going through alcohol abuse, use social media as a medium in voicing out and posting about the awareness. The goal is to spread awareness and educate society about the dangerous effects of Alcoholism. 
Reliablecanadianpharmacy.com offers you a number of anti-alcohol drugs that can help you curb the cravings for alcohol and help you live. better life.
Stand together, stand strong and support each other. Say no to Alcoholism!