A Quick Guide About Obesity Treatment Options
03/22/2021
Obesity can be caused due to various factors, including diet, lifestyle, genes, a medical condition, or certain drugs. However, there are plenty of solutions for overcoming obesity, several treatments available to help people achieve and maintain a healthy weight, in addition to specific natural methods.
Obesity treatments seek to help people attain and maintain a healthier weight, increase their overall health, and reduce their chances of developing obesity-related complications. To understand and improve your eating and exercise patterns, you will need to consult health professionals, including a dietitian, a behavioral psychologist, or an obesity specialist.
Note: Expert recommends losing as little as 5-10% of your body weight in the initial stage. 
But some people are either unable to lose enough weight to improve their health or are unable to sustain their weight loss. Other therapies, such as generic weight loss drugs, weight-loss machines, or bariatric surgery, may be required in such situations.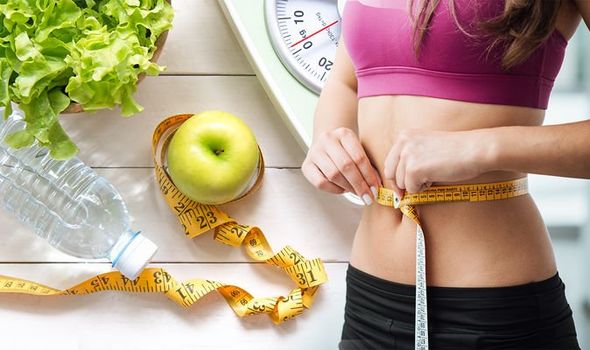 Without further delay, let's jump into a little more detail about treatment options available for obesity.
Bring a change in your eating habits and diet.
Reduce consumption of high-sugar, high-fat frozen, refined, and ready-made foods and increase whole grains and high-fiber foods, like fresh fruits and organic vegetables. 
A high-fiber diet has the benefit of making the body feel fuller faster, making it less enticing to eat more. Since whole grains release their energy more slowly, they help people feel fuller for longer. 
Fiber and whole grains can also help to lower the risk of metabolic syndrome-related conditions.
Add a small workout session into your lifestyle.
Our body indeed burns calories even when we are sleeping or just sitting. However, this is insufficient since we eat more and burn less, which should not be the case.  
It is essential to perform some exercise every day, not just to lose weight but to maintain it. That's not everything, though. Physical workouts are also beneficial to your mental health.
It's not necessary to join a gym to be active. You can do some yoga at your home or engage in household chores such as gardening, housework, or dog walking.
Consult your doctor about the weight loss medication.
To help a person lose weight, a doctor might prescribe medication such as orlistat (Xenical). They typically do this only if lifestyle changes and exercise have failed to result in weight loss or if the person's weight poses a serious health risk. 
Bear in mind, though, that weight-loss medicine should be used in combination with a diet, exercise, and lifestyle change.
You can buy weight loss drugs online without any hassle these days in case you have been prescribed. 
If needed, get surgery.
Weight reduction surgery, often known as bariatric surgery, entails removing or altering a portion of a person's stomach or small intestine. After the surgery, people tend to eat less food or absorb fewer calories. 
Such surgery can help a person lose weight while also lowering their risk of other conditions like high blood pressure, diabetes, and other metabolic syndrome symptoms that can arise due to obesity.
Takeaway 
Do not worry much. Help is there for those who are concerned about their weight. In some instances, a change in diet and increased exercise will help. 
If none of these work, consult your doctor as he/she might be able to suggest another effective alternative.
Where there is a will, there is a way!